Working with Insurance Companies
Event Details
Date:
On Demand
Location:
Online
Price:
Course Registration Free Members


With values continuing to rise, art crisscrossing the globe with greater frequency, and the new reality of natural catastrophes occurring, the need for adequate insurance coverage is more important than ever to collectors, dealers and institutions. Insurers and appraisers have long enjoyed a symbiotic relationship, yet for many appraisal professionals, understanding and accessing the insurance world remains daunting.
In this members-only webinar, Mary Pontillo, DeWitt Stern/Risk Strategies and Rand Silver, AIG Private Client Group will unwrap the inner workings of the insurance industry and elucidate common terminology in an easy-to-understand discussion. Drawing on case studies, topics covered will include how insurance companies are organized, where the opportunities exist for appraisal work, and an in-depth exploration of the claim settlement process.
1 CE Credit

This is a recording of a previously held live webinar.

Free - Members Only
Register online (at the top of this page) or by calling 212.889.5404 x 11.
Email confirmations will be sent upon receipt of payment; registration accepted only with payment.
No refunds.
---
Mary Pontillo, DeWitt Stern/Risk Strategies
In her current position as Senior Vice President and National Fin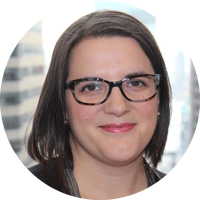 e Art Practice Leader at DeWitt Stern/Risk Strategies, Mary handles and produces Fine Art accounts including Fine Art dealers, private collectors, and museums, artist foundations among others, along with the Property & Casualty policies associated with these accounts. In addition Mary consults on client Fine Art exposures firm-wide.
Rand Silver, AIG Private Client Group
Rand Silver oversees all aspects of risk management fo
r AIG's insurance portfolio of art, jewelry, and wine. Working with a team of seasoned professionals, he provides collections related loss prevention services to policyholders, ensures that high-valued claims are handled seamlessly, and implements disaster mitigation and response initiatives.
---
Go back
Upcoming Events