Wine Assessment and Appraisal Practice
Event Details
Date:
On Demand
Location:
Online
Price:
Course Registration $40.00 Members
$50.00 General Admission


Wine is no longer just a drink, albeit an expensive one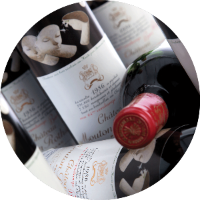 at times. Increasingly, wine has become a serious
commodity that is part of a robust secondary market
and can constitute a significant asset. Moreover, wine
is not a static asset and has the capacity to appreciate
significantly in value. In addition, without accessing the
wine in the bottle, which would destroy its value, assessing
the condition of a bottle of wine presents unique challenges.

When presented with a wine collection, an appraiser must
employ varied tools to determine the condition and value
of a collection. This webinar will help an appraiser better
understand the nature of the wine market, the methods
for examining wine, and the practical issues and
concerns surrounding the assessment and valuation
of wine collections.
This is a recording of a previously held live webinar.
1 CE Credit
Fees (Live and On-Demand):
$40 Members
$50 General Admission
Register online (at the top of this page)
or by calling 212.889.5404 x 11.
Email confirmations will be sent upon receipt of payment;
registration accepted only with payment.
No refunds.
---
Neil Kaplan, DipWSET, AAA is the managing partner of Cork Counsel

and offers a wide array of services to wine collectors and the professionals who work with them, including appraisals, insurance inspections, damage assessments, brokerage of collections, private client consultation, cellar management, relocation as well as wine seminars and tastings. An attorney with over 25 years' experience in virtually all aspects the wine business, Neil has earned the Diploma with Merit from the Wine and Spirits Education Trust, is now a candidate for the Master of Wine and is an AAA certified appraiser with a specialization in wine. Neil works in conjunction with Charles Curtis MW, who is the founder of WineAlpha, one of 394 Masters of Wine in the world, an AAA certified wine appraiser, and the former Head of Wine for Christie's.
---
Terms of Registration
By registering for this lecture you acknowledge that the content of this program will be captured in digital format and may be used for both archival and promotional purposes. Submission of your registration authorizes The Appraisers Association of America, its contractors and sponsors permission to use your voice and/or image in any such archival or promotional recording, photograph or streaming activity and to contact you by mail or e-mail.
---
Go back
Upcoming Events