2022-2023 Lecture Series
The Appraisers Association is committed to ongoing education for appraisers and arts professionals and each season organizes a six-part slide lecture series in New York City, given by specialists in the fine and decorative arts and focusing on specific areas in depth. Within the context of the talk, the expert provides historical background, an overview of the field, establishes current values and market trends, addresses problems of copies and forgeries and considers a variety of additional relevant issues. A reception with refreshments will follow the lecture that will be in the historic National Arts Club, a National Landmark building and the former home of Governor Samuel Tilden.


2022-2023 Lecture Series

African Diaspora
Monday, October 3, 2022
Martha Henry, AAA, Martha Henry, Inc. Fine Art
and Pamela Brown, AAA, PB Fine Art Appraisal, LLC
Guitars
Monday, December 5, 2022
Kerry Keane, Christie's
Sponsored by Treadwell Fine Art & Collections Underwriters
Valentines
Monday, March 6, 2023
Nancy Rosin, Collector
On Demand lecture sponsored by Worthpoint
19th Century Photography
Monday, April 3, 2023
Hans Kraus, Hans P. Kraus Jr. Fine Photographs
Embracing the Broom Sweep
Monday, May 1, 2023
William Roland, Roland Auctions
Contemporary Art Textiles
Monday, June 5, 2023
Tom Grotta, Browngrotta Arts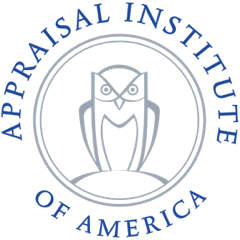 Registration for individual lectures will open 30 days before the individual lecture.
FEES

Full Series (In Person and On Demand)
Free Associate Candidates and Students
$80 Members
$125 Non-member
Individual Lectures (In Person and On Demand)
Free Associate Candidates and Students
$20 Members
$25 Non-Member
1 CE credit per lecture
Those who can not attend the live webinar will receive a recording.