Annual Award Luncheon
Honoring Michael Findlay
Director, Acquavella Galleries

Award for Excellence in the Arts
Sponsor: Emigrant Bank Fine Art Finance

Introduction by Michael Royce, Executive Director, New York Foundation for the Arts
In Conversation with Judd Tully, Art Critic and Journalist


17th Annual Award Luncheon
Wednesday, April 12, 2023
New York Athletic Club, New York, NY
Opening Reception: 11:30AM-12:30 PM EST
Luncheon: 12:30-2:30 PM EST

Click here to purchase your tickets or sponsorship

Click here to download your invitation

Pre-purchase your raffle tickets!
1 Ticket, $50 - Click here
5 Tickets, $225- Click here

Honorary Committee
Andy Augenblick
Gregoire Billault
Guillaume Cerutti
Paula Cooper
Edward Dolman
Massimiliano Gioni
Agnes Gund
Steve Henry
David Nash
Jean-Paul Engelen
David Norman
Charles Stewart

As of 3.16.23
---
Michael Findlay is a Director of Acquavella Galleries which specializes in Impressionist, Modern and Post-War Contemporary art and presents major exhibitions of artists such as Pablo Picasso, Georges Braque, Joan Miró, James Rosenquist, Lucian Freud, Jean-Michel Basquiat and Wayne Thiebaud. Findlay directed one of the first galleries in SoHo in Manhattan in the 1960's pioneering the work of artists like John Baldessari, Hannah Wilke and Sean Scully and secured portrait commissions for Andy Warhol. From 1984 to 2000 he was a Senior Director at Christie's auction house and sat on the board of directors. Since 2001 he has served on the Art Advisory Panel for the Internal Revenue Service and is on the board of the New York Foundation for the Arts as well as the British Schools and Universities Foundation and is on the Advisory Council of the Appraisers Association of America. He was recently appointed by President Biden to the State Department's Cultural Property Advisory Committee. Findlay lectures frequently at museums and universities in the U.S. and overseas. He has published poetry and essays in journals, periodicals and exhibition catalogues as well as two books, Seeing Slowly—Looking at Modern Art in 2017 and an updated tenth anniversary edition of The Value of Art was published in November. He is married to the contemporary quilt artist Victoria Findlay Wolfe and has two children.

Author photograph by Victoria Findlay Wolfe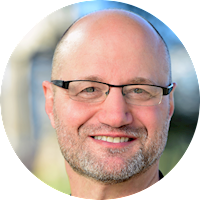 INTRODUCTION by Michael Royce
Executive Director, New York Foundation for the Arts
Michael Royce is the Executive Director of the New York Foundation for the Arts (NYFA), a national nonprofit serving artists, cultural workers and arts organizations. During the pandemic, Michael raised and distributed over $20 million in emergency aid. Under his leadership, NYFA has launched many new annual programs, including an immigrant artists program, incubators for arts leaders of color, capacity building training for arts organizations supporting underserved communities, and grants to address climate change, help artists with disabilities, support women in the media, and lift up Latinx artists.
Previously, Michael was appointed twice by Governor Pataki; first as the Deputy Director of the New York State Council on the Arts, and second as President of the Moynihan Station Development Corporation connected to Penn Station.
Michael has been named a Power Player in Tourism and Hospitality, a CRAIN's Notable in Nonprofits, one of the top 50 influential national arts leaders by the Observer, and awarded the inaugural Alan Cooper Leadership in the Arts Award by the Mid Atlantic Arts Foundation.
CONVERSATION with Judd Tully
Art Critic and Journalist
Judd Tully is an award-winning journalist, widely published art world writer and critic, appearing in publications ranging from Cigar Aficionado and Flash Art magazine to the San Francisco Chronicle, Washington Post and Blouin Artinfo. He is also a filmmaker whose most recent endeavor, The Melt Goes On Forever: The Art and Times of David Hammons, is playing at select festivals worldwide.
Currently, Tully is reporting on the international auction and art fair market, regularly appearing on Artsy, The Art Newspaper, The Robb Report and many others.
In that art market pundit capacity, Tully has been frequently interviewed on BBC Radio, CNN, MSNBC, as well as cameo appearances in a number of documentary films that chronicle the rise and fall of the art market and scandals associated with it. including the CNBC "American Greed: The Art of the Steal," featuring the exploits of disgraced art dealer and convicted felon Larry Salander.
In other capacities, Tully also serves as the chairman of the New York based Reuben Kadish Art Foundation (reubenkadish.org), dedicated to promoting the legacy of Reuben Kadish, the late mural painter and Abstract Expressionist sculptor (1913-1992).
You can also follow him on instagram @judd.tully.

Image credit: Anthony Sherin
The luncheon is an opportunity for you to connect with the entire spectrum of art world, including artists, dealers, auction house specialists, attorneys, collectors, and appraisers, while supporting the work of The Appraisal Institute of America, the educational foundation of the Appraisers Association of America.