Working with Auction Houses
Event Details
Date:
On Demand
Location:
Online
Price:
Course Registration $25.00 Member
$30.00 General Admission


Join Lori Spector, AAA, Phillips, in conversation with Sabine Wilson, Ph.D., AAA, as they discuss how appraisers can best work with auction houses.

Questions addressed will include:
How are estimates set?
What is a guarantee and how is it secured?
When an auction house develops a sale, what are they looking for? What do they typically not accept?
Are works authenticated with the artist/artists estates?
How can you find out the sale price after a sale?
What are the next steps after a piece is bought in?
How is a reserve set and can appraisers access this information?
How can an appraiser best approach an auction house to gain information?
What information is an auction house never likely to provide?
This is a recording of a webinar previously held on August 24, 2021.

1 CE Credit
Fees:
$25 Members
$30 General Admission
Register online (at the top of this page).
Email confirmations will be sent upon receipt of payment;
registration accepted only with payment.
No refunds.

Terms of Registration
By registering for this lecture you acknowledge that the content of this program will be captured in digital format and may be used for both archival and promotional purposes. Submission of your registration authorizes The Appraisers Association of America, its contractors and sponsors permission to use your voice and/or image in any such archival or promotional recording, photograph or streaming activity and to contact you by mail or e-mail.
---
Lori Spector joined Phillips as Regional Director for Switzerland in November 2019. Prior to joining Phillips, Lori worked as a private art advisor and dealer living between Zurich and New York, specialising in 20th century and contemporary art. With extensive client relationships across these regions, and twenty-five years of experience in the international art world, Lori plays a significant role in building Phillips' presence in Switzerland. Lori works with Phillips' senior executives to source and sell 20th century and contemporary art in this ever-growing market, and to deliver best-in-class service and engagement opportunities to a growing network of collectors, dealers and art enthusiasts.
Having completed her undergraduate degree at the University of Pennsylvania, Lori spent the early part of her career in the Impressionist and Modern Art Department at Christie's New York. From Christie's, Lori moved to Phillips in 2000, where she was a Specialist and later a Senior Director in the Impressionist and Modern Art Department. In 2004, Lori established Lori Spector Fine Art, Inc. (LSFA), drawing on her years of market experience to benefit her international clientele and assist them in sourcing and selling fine art.
Lori is a certified member of the Appraiser's Association of America in Post-War, Contemporary and Emerging Art and since 2016 has served as a member of the Board of Directors of the AAA. She also serves as Co-President of the Board of the Swiss Friends of the Israel Museum and has been on that Board since 2012. Lori is a member of the Friends of the Swiss Institute, a Patron of Kunsthalle Zürich, and a member of the Fondation Beyeler's newly formed group of Patronesses.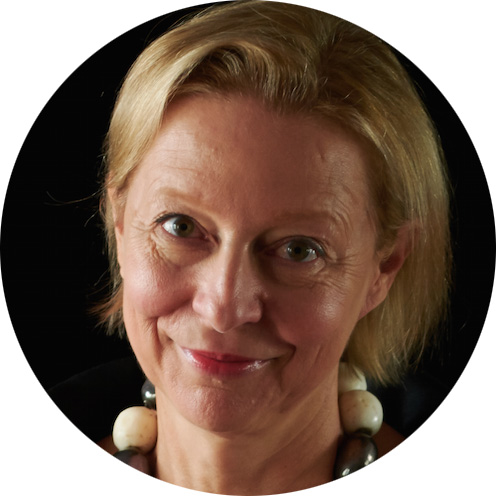 Sabine Wilson received her Ph.D. in art history from the Ludwig-Maximilians Universität, Munich, Germany. Since 2000, Sabine has had an independent fine art appraisal and advisory practice in New York where she advises clients on issues concerning valuation, provenance, and collecting of impressionist, modern, and contemporary art. She gives lectures and publishes on art forgery, German art between the wars, and French 18th century art. Dr. Wilson is a Certified Member and previously served on the Board of Directors of the Appraisers Association. She is also a Board-Certified Instructor of Uniform Standards of Professional Appraisal Practice and an Adjunct Instructor at New York University's School of Professional Studies.
---
Go back