Norman Rockwell: The Rising Tide
Event Details
Date:
On Demand
Location:
Online
Price:
Course Registration $25.00 Member
$30.00 General Admission


America's most prominent twentieth-century illustrator,
Norman Rockwell was revered by his public and reviled

by many in the art world, but his paintings were made
to last. Replaced at the turn of a page by a succession
of magazine issues and illustrations, his visual narratives
called the history of European art into play, employing
classical painting methodology to weave contemporary
tales inspired by everyday people and places. A cast of
affable, exquisitely painted characters and a plethora of
supporting details kept him and his audience engaged,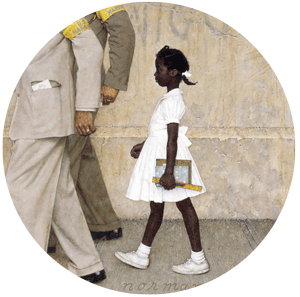 and inspired belief by millions in the uniquely American
vision that he conceived and continued to refine.
Public engagement with the history of popular images
has accelerated in the 21st century and there is a
growing awareness that illustration has mattered more
in the cultural history of the modern period than has
been properly recognized.

Join Stephanie Haboush Plunkett, the Norman Rockwell
Museum and Betty Krulik, AAA, Betty Krulik Fine Art, Ltd.,
as they explore Rockwell's prolific seven-decade career,
and the cultural forces and scholarly work that has inspired
increasing market interest in his work in recent years.
This is a recording of a webinar initially held on September 20, 2021.

All recordings expire 30 days after purchase.

1 CE Credit

Fees:
$25 Members
$30 General Admission
Email confirmations will be sent upon receipt of payment;
registration accepted only with payment. No Refunds.
---
Betty Krulik, AAA is an Appraiser of American Art, and private dealer, with over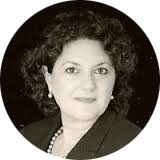 40 years of experience in the field. Betty worked at Christies early in her career before her 15 year tenure at Spanierman Gallery. She returned to the Auction world at Phillips before starting her own business in 2004." Betty currently serves on the Board of Directors of the Appraisers Association of America and is a Past President. Betty is a featured appraiser on Antiques Roadshow, a WGBH production televised nationwide on the PBS network.
Stephanie Haboush Plunkett is the Deputy Director and Chief Curator of the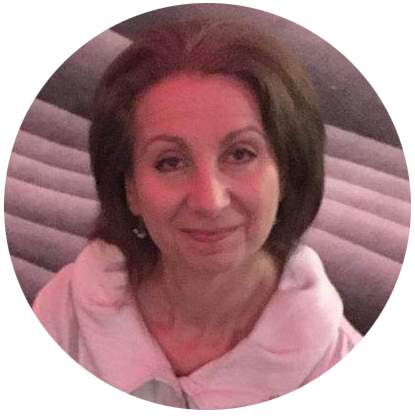 Norman Rockwell Museum. The curator of many exhibitions relating to the art of illustration— including Enduring Ideals: Rockwell, Roosevelt & the Four Freedoms; Inventing America: Rockwell and Warhol; Rockwell and Realism
in an Abstract World; Roz Chast: Cartoon Memoirs; The Unknown Hopper: Edward Hopper as Illustrator; Ephemeral Beauty: Al Parker and the American Women's Magazine: 1940-1960; LitGraphic: The World of the Graphic Novel; and The Art of The New Yorker: Eighty Years in the Vanguard—she has held positions at Brooklyn Museum, Brooklyn Children's Museum, and the Heckscher Museum of Art. She leads the Rockwell Center for American Visual Studies, the first scholarly institute devoted to the study of illustration art. "The Shifting Postwar Marketplace: Illustration in the United States and Canada, 1940-1970" in History of Illustration, and Drawing Lessons from the Famous Artists School: Classic Techniques and Expert Tips from the Golden Age of Illustration are her most recent publications.
---
Terms of Registration
By registering for this lecture you acknowledge that the content of this program will be captured in digital format and may be used for both archival and promotional purposes. Submission of your registration authorizes The Appraisers Association of America, its contractors and sponsors permission to use your voice and/or image in any such archival or promotional recording, photograph or streaming activity and to contact you by mail or e-mail.

Image Credit:
Norman Rockwell (1894-1978)
The Problem We All Live With, 1963
Illustration for Look, January 14, 1964, pp. 22-23
Norman Rockwell Museum Collection
Norman Rockwell (1894-1978), Going and Coming, 1947
Cover illustration for The Saturday Evening Post, August 30, 1947
Norman Rockwell Museum Collection, Norman Rockwell Art Collection Trust
©1947 SEPS: Curtis Licensing, Indianapolis, IN. All rights reserved.
---
Go back
Upcoming Events