Sporting Art on Both Sides of the Pond
Event Details
Date:
On Demand
Location:
Online
Price:
Course Registration $25.00 Member
$30.00 General Admission


Join Benjamin Doller, Sotheby's and Dr. Tom Folk, AAA
for a webinar focusing on British, Continental and

American Sporting Art.
Benjamin Doller will start the program with a discussion of
British and Continental sporting art, including equine paintings
and other sporting art subjects such as golf.
Next, Dr. Tom Folk, AAA will discuss American artists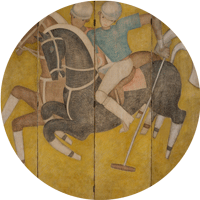 that have contributed to the American sporting art market
including painters; Tait, Benson, Frost, Pleissner, Ripley,
Reeves, and Megargee and sculptors; Haseltine, Diederich,
and Gregory. Dr. Folk will touch on American illustration,
print making and even Art Deco.
This is a recording of a webinar initially held
on September 13, 2021.

Recording links expire 30 days after receipt.

1.5 CE Credits
Fees:
$25 Members
$30 General Admission
Register online (at the top of this page).
Email confirmations will be sent upon receipt of payment;
registration accepted only with payment.
No refunds.
---
Benjamin Doller joined Sotheby's in 1979 and in his more than 40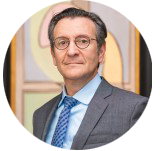 years with the company has sold close to $2 billion in art. He is a Senior Expert in 19th and 20th Century European & British Art and has been involved in securing major sales of Impressionist and Modern paintings as well as American, Latin American and Old Master pictures.
In addition to serving as Senior Auctioneer for Sotheby's, Mr. Doller volunteers his time at charity auctions throughout the country and as auctioneer for these benefits has raised well over $50,000,000. Benjamin is currently a member of the Board of Directors of the USTA Foundation.
Tom Folk, Ph.D., AAA is an art historian and appraiser, best known for
his work on the Pennsylvania Impressionists. He is the author of Waylande Gregory: Art Deco Ceramics and the Atomic Impulse and has written over 20 articles on twentieth century
American ceramics.
---
Terms of Registration
By registering for this lecture you acknowledge that the content of this program will be captured in digital format and may be used for both archival and promotional purposes. Submission of your registration authorizes The Appraisers Association of America, its contractors and sponsors permission to use your voice and/or image in any such archival or promotional recording, photograph or streaming activity and to contact you by mail or e-mail.

Images courtesy of Dr. Tom Folk, AAA
---
Go back
Upcoming Events