Mrs. Martine M. White, ASA, AAA
Certified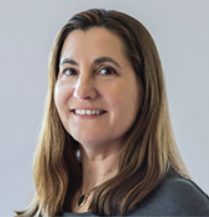 Bernards Appraisal Associates, LLC
USPAP compliant through:
04/29/2024
Specialization(s)
American Art; American Furniture and Decorative Arts; Household Contents; Rugs, Carpets and Tapestries: General; Silver: General
Member Type
Certified Member
Service(s)
Charitable Donation; Estate Tax Liability; Equitable Distribution; Insurance
Appraiser's Statement
Martine White, of Bernards Appraisal Associates is a Senior Certified Appraiser of Antiques & Decorative Arts with AAA and ASA. Ms. White and her associates provide comprehensive certified appraisal documents for insurance scheduling, relocation, damage/loss claims, taxation, estate planning, prenuptial agreements and marital dissolution. Her clients include not only prominent families of the Somerset Hills, but major banks, museums, trust and insurance companies and law firms. BAA specializes in appraising antique furniture, silver, paintings, decorative art and Oriental rugs. Her associate, Daniel Campbell, G.G.,F.G.A. specializes in the valuation of gems and jewelry.